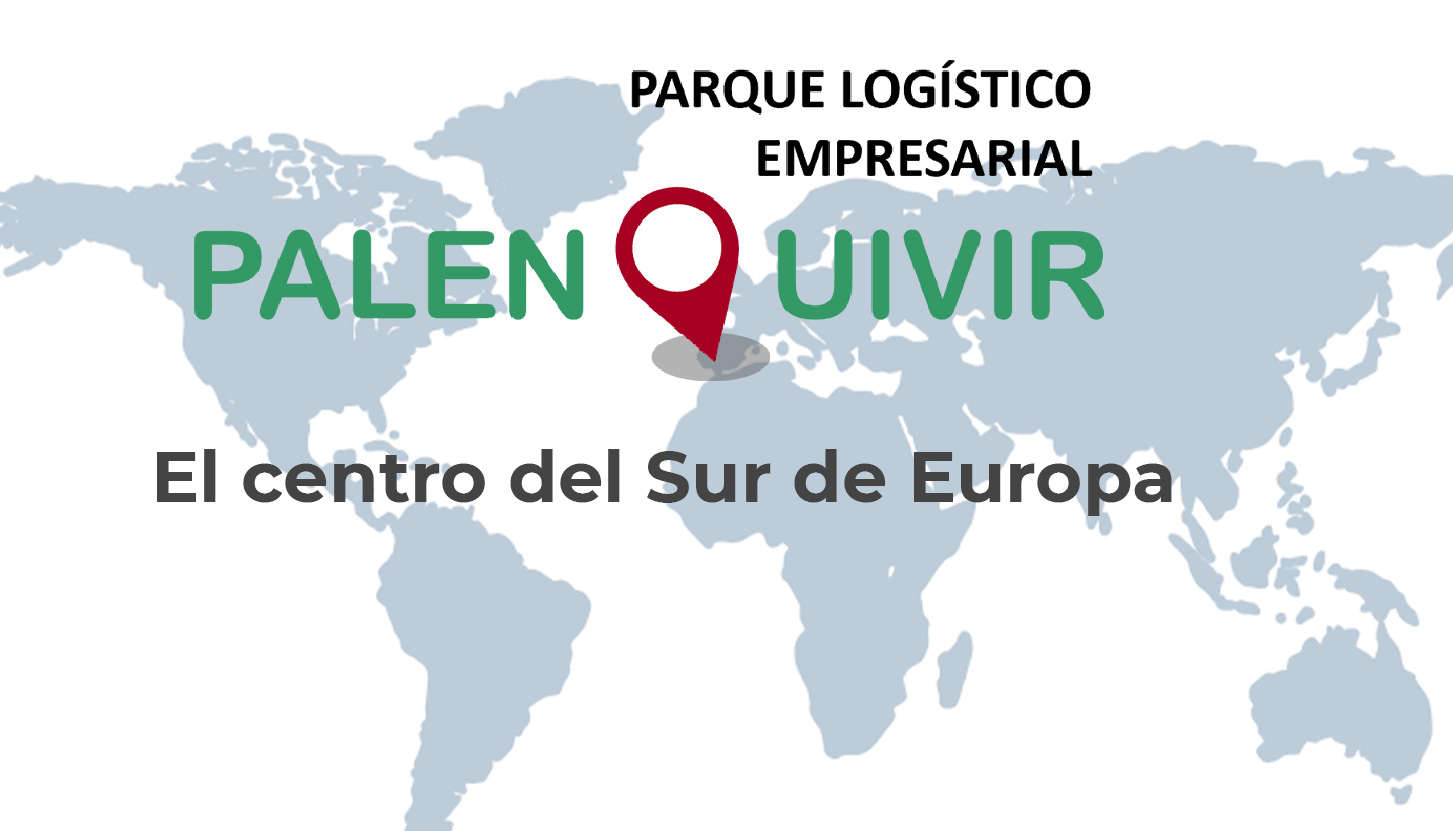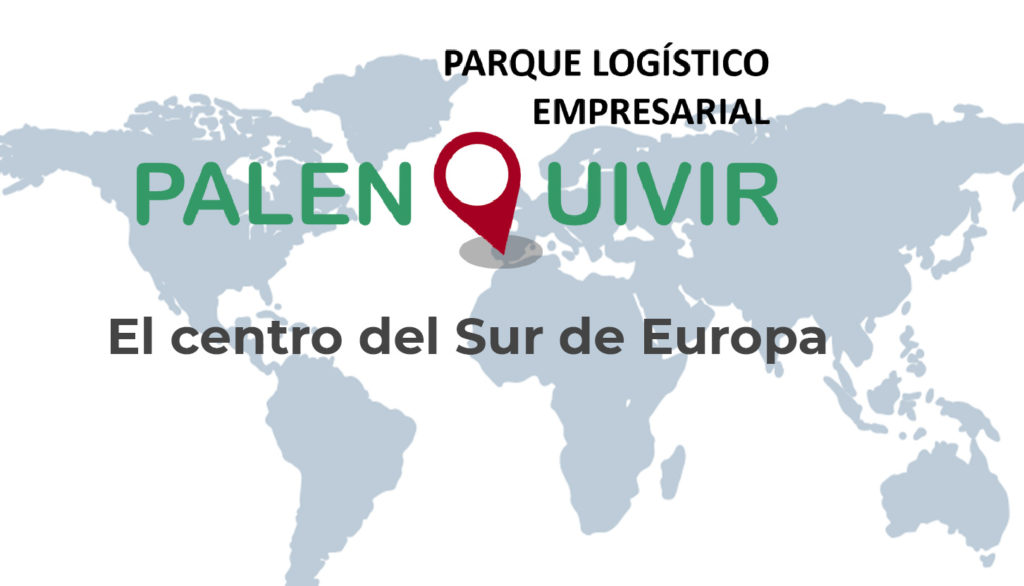 Leading logistics park in Southern Europe, covering 750,000 m²
Large-Scale Logistics
Complementary Industry
Retail units and offices
parque logístico y empresarial en sevilla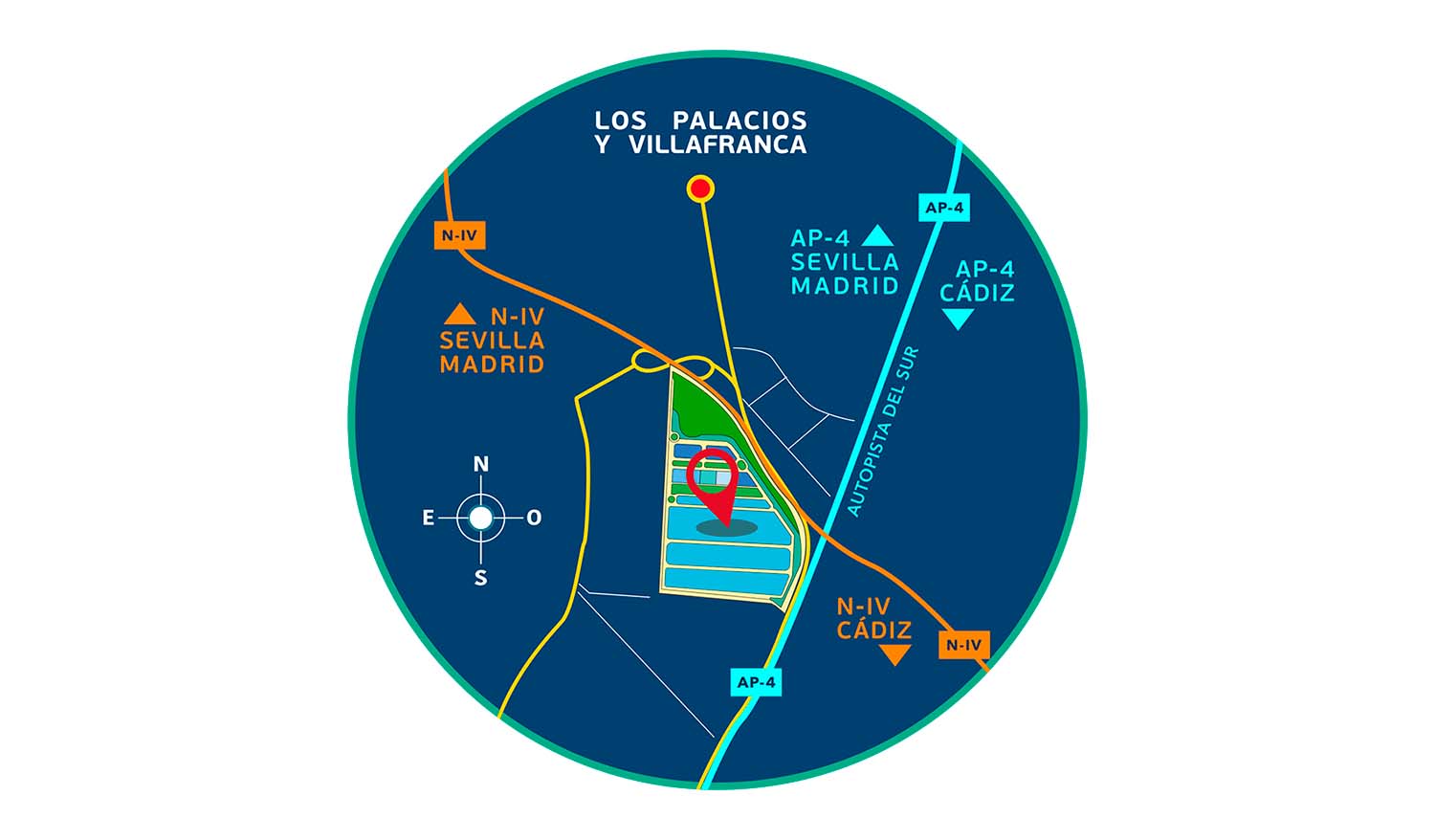 Strategic location
Próximo a Sevilla, en Los Palacios y Villafranca, y equidistante entre los Corredores Europeos Mediterráneo y Atlántico.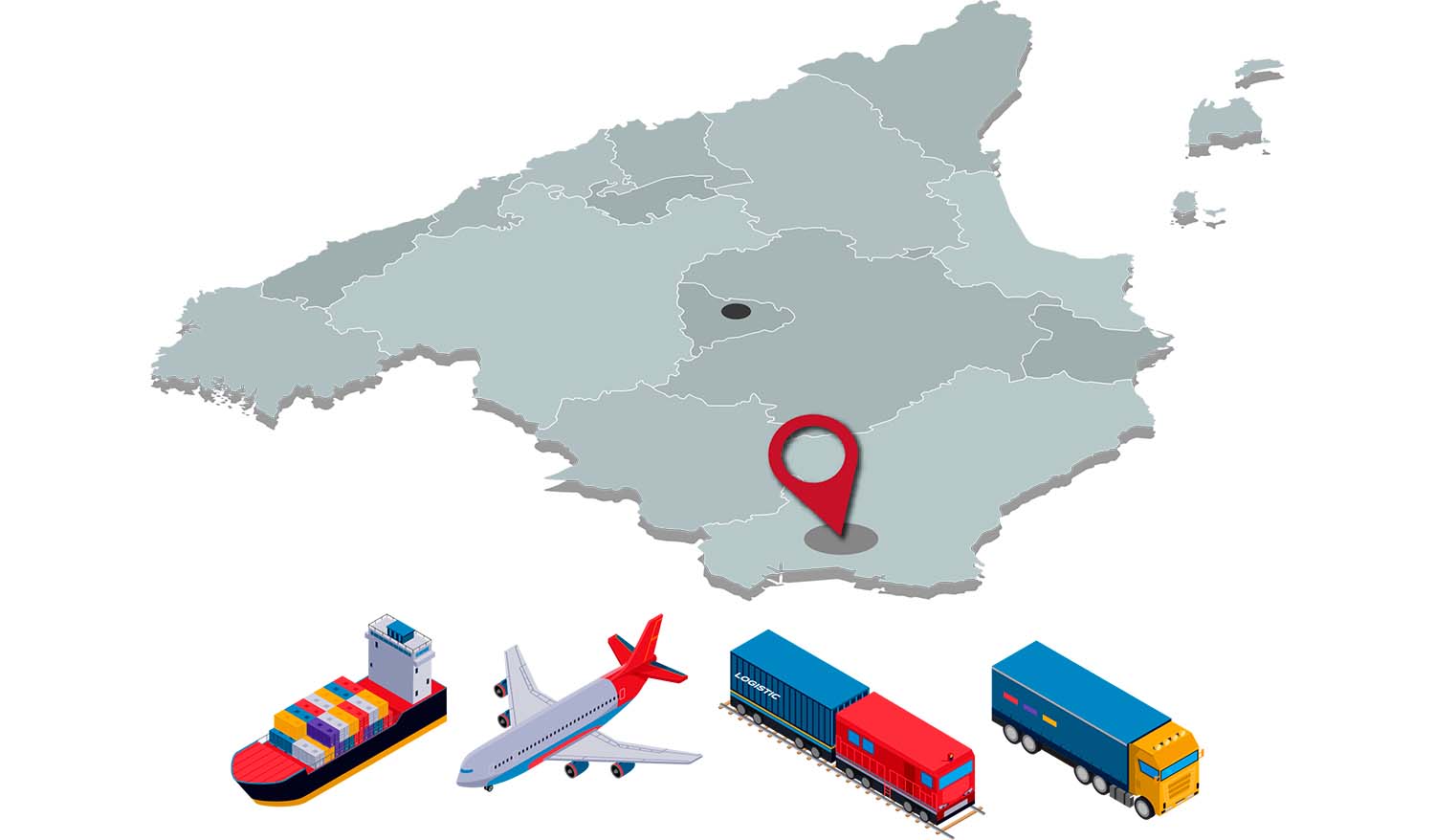 Transport links snd infraestructure
Excellent transport links:
by road (AP-4, A4 and SE-40),
by sea (Algeciras, Seville, Cádiz),
by rail (loading stations),
by air (Seville and Jerez)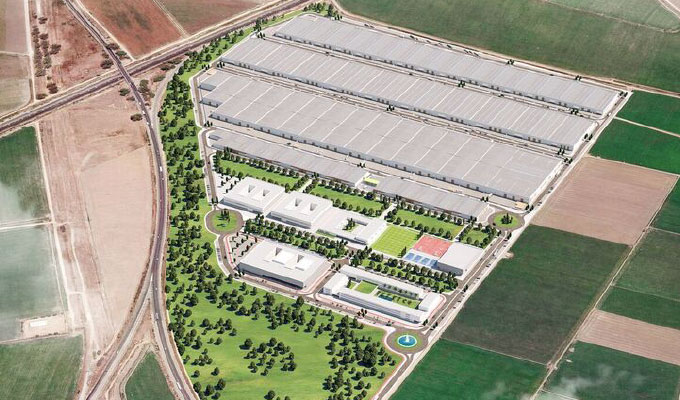 Land availability and range of uses
Private
314,000 m² large-scale logistics,
25,000 m² complementary industry,
35,000 m² retail units and offices
Public
368,000 m2 for services,
sports facilities and green spaces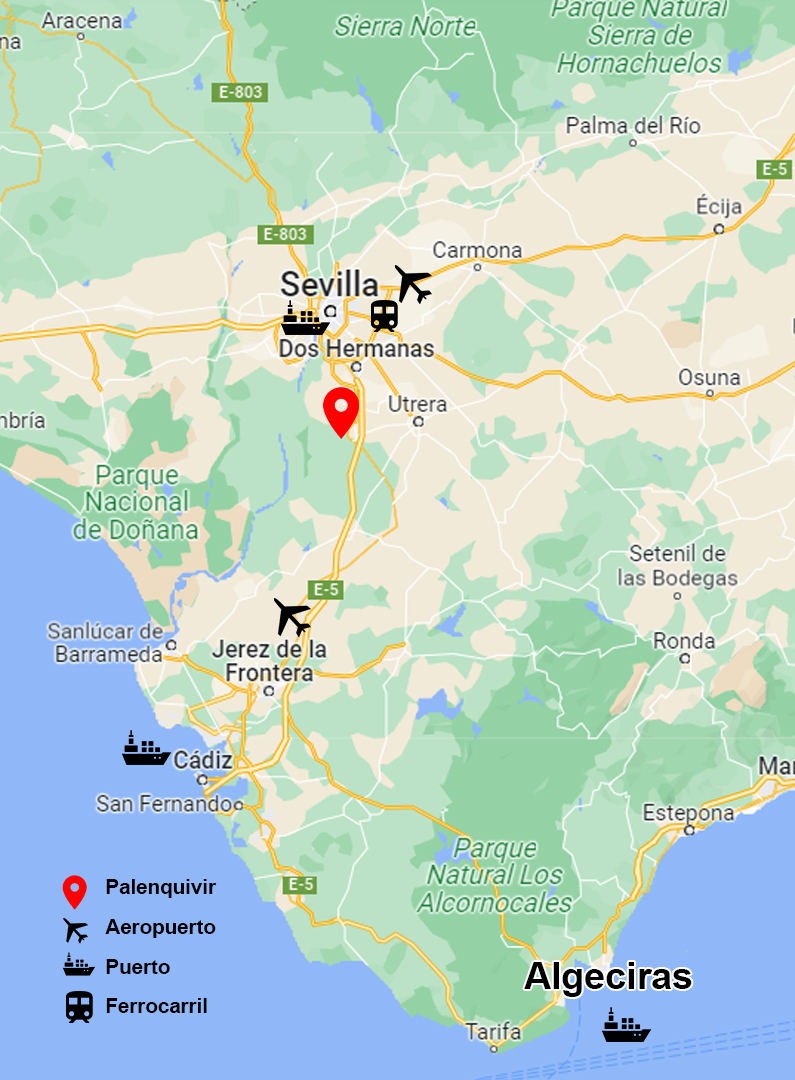 Palenquivir Logistics Business Park
Strategic location for logistics operations
Ubicado en Los Palacios y Villafranca (Sevilla) permite a nivel:
– Locally:
Una óptima distribución capilar.
- Across Spain and internationally
Múltiples conexiones rápidas al encontrarse en la salida sur del área metropolitana de Sevilla hacia las bahías de Cádiz y Algeciras.
At the intersection between the AP-4 motorway and N-IV  (split from Seville to Los Palacios, with a junction connecting it to the AP4 under development) and close to the SE-40 (bypass around Seville).
Close to major infrastructures: 

Ports (Algeciras, Seville and Cádiz);
Airports (Seville, Jerez);
y conexiones ferroviarias (Sevilla).U
Proximity to primary logistics infrastructures
Largest port in Spain and the 3rd largest in the Mediterranean. Globally, it is the 9th largest.
Logistics gateway between the south of Spain and the Canary Islands, and daily rail connection with the Port of Sines, the largest Portuguese port (Atlantic gateway)
Primary intermodal centre for the region of Andalusia and Spain.
8th largest Spanish airport in terms of cargo transport, and growing. Key for distribution around southern Spain.


Palenquivir Logistics Business Park
750.000 m² disponibles en Los Palacios y Villafranca (Sevilla)
– Large-scale logistics (314.000  m², divisible depending on needs; minimum area: 5,000 m²):
Suelos para uso de industria y almacenamiento.
– Complementary industry (26,000 m². Minimum area: 300 m²): 
Plots for small-scale industry, workshops and warehouses.
– Retail units, offices and services (35,000 m²)
Strategically located in the Logistics Centre, with easy access.
The area designated for Large-scale logistics and complementary industry, can also be located as well as leisure, culture, sports, hospitality facilities, etc.
The park also has extensive green spaces, sports facilities and services of public and social interest, making Palenquivir the perfect investment option.